Have real-time visibility to all your transactions. Our Kopo Kopo dashboard puts more control in your hands by allowing you to easily manage your business anywhere, anytime. 
Settle funds at your convenience
Access your money faster when you need it. Kopo Kopo lets you transfer funds to your bank account or mobile wallet.
Have a record of all payments made
Whether you need to confirm if a transaction was successful or you need to cross-check a past payment, our Kopo Kopo dashboard gives you detailed information of every single payment that went to your till, simplifying your accounting more than ever before!
Access simple and secure APIs
Give your customers the best possible experience while shopping online by letting them easily make payments to your business. Kopo Kopo provides easy to set up and secure API integration that takes care of your online payment needs, ensuring that you never miss a sales opportunity.
Download the Kopo Kopo app and track your payments anywhere, anytime.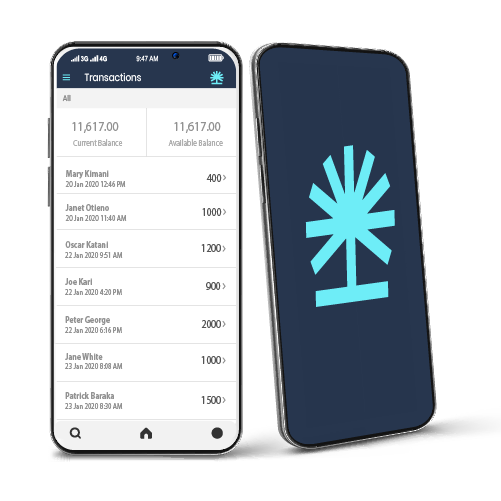 Manage your account better from Kopo Kopo online portal
The Kopo Kopo dashboard lets you access more than just payment reports.
Access your account statement reports
We have made it easier to view or download your account statement anytime for free.
Compare sales across your tills
You can easily view all your tills on one dashboard, helping you to easily understand which products or stores are driving sales performance.
User account control is in your hands
Be in more control of the actions a user or group of users can perform in your Kopo Kopo account by easily assigning different access levels.
Add multiple settlement wallets
Whether you need to add new mobile wallets or bank accounts,  you can conveniently make the requests and easily select your settlement based on your current needs.