Your customers require an easy, secure and convenient way to make payments. A Lipa na M-Pesa Buy Goods till, gives your customers the best payment experience and provides your business with an easy way to accept payments. With the growth in acceptance of mobile money payments, getting a Lipa na Mpesa Buys goods till is a natural step in growing your business in Kenya's economy.
Enjoy a simple application process
To register for a Lipa na M-PESA till we require information about your business. On receipt of the application, processing takes a minimum of 3 days barring any delays. Once your till is ready we deliver the till number and payment notifications SIM card to your business premises for you to begin accepting mobile money payments.
Manage your business anywhere, anytime
To help you manage your business Kopo Kopo has developed a Web Application, Android Application and USSD on *681# for your use. You can access these applications on a computer or mobile phone using your registered email address or phone number.
Lipa na M-PESA is the easiest way to accept cashless payments.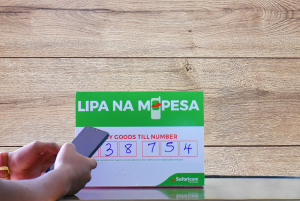 Track all your transactions in real-time
Your time is best spent on growing your business and serving your customers. That is why, our access platforms not only provide real-time visibility of all payments coming into your till but also the convenience of accessing your account statement reports, monitoring your sales trend, managing your transactions and easy access to all Kopo Kopo tools.